PASS THE CERTIFICATION AND BECOME A CLOUD SECURITY ENGINEER
The Google Cloud Professional Cloud Security Engineer is a certification that highlights the knowledge needed to secure your cloud environment. It covers the foundations of security when it comes to Google Cloud and the core services that envelop it.
This course will teach you everything you need to land your Professional Cloud Security Engineer certification, but also goes above and beyond to teach you real-world skills that will make you shine above the rest.
***EARLY ACCESS PREVIEW***
This course is being released in super-early access preview. Depending on when you enrol the course be between 0% and 100% completion. As time passes, new lessons will appear and you will gain access to everything as its produced. The course will become the final version once completed and you will have full and final access to all resources. The current estimate is the end of Q1 2022 for full completion. Please be sure you are happy with this before you enrol.
PREREQUISITES


Recommended: Hold the Professional Cloud Architect certification
Recommended: Either passed the PCA exam using my course or watch it as part one of your PCA studies
A computer to perform the multiple demo lessons
An email address and credit card for the GCP account


DESIGNED FOR


Those who have passed the Professional Cloud Architect exam
Experienced Engineers or Consultants
IT Managers looking to understand their platforms and Environments
Project Managers looking to advance their knowledge in GCP


DIFFERENT FROM THE REST


SLACK COMMUNITY SUPPORT - Direct access to support from the instructor and others going through the same course as you
PRODUCTION VALUES - Highest production values than the competition
SUITABLE FOR SECURITY FOLK - Suitable for security professionals looking to learn security Google Cloud.
SCENARIO BASED - Based on scenarios you would encounter in the real world.
LEARN REAL-WORLD SKILLS - It's not just about the certification, it's about the learning that comes with it.
ADVANCED GOOGLE CLOUD SECURITY POSTURE - This course covers advanced security concepts in relation to Google Cloud but also covers the extended Google Cloud services range in-depth, which is featured in the Cloud Security Engineer exam. Topics in this course include:
Configure access within a cloud solution environment
Configure network security
Ensure data protection
Manage operations within a cloud solution environment
Ensure compliance
COURSE OUTCOMES
Confidence to sit and pass the Professional Cloud Security Engineer exam
Preparation in technical interviews for Cloud Security roles.
The ability to design local, global, elastic architectures in Google Cloud that are secure, cost-effective, resilient, efficient and adhere to Google Cloud best practices.
Understanding of technical fundamentals which Google Cloud products and services build upon
ACQUIRED PRACTICAL EXPERIENCE:
Building complex security solutions in Google Cloud
Design highly-secure and resilient architectures in Google Cloud
Advance your career in terms of salary and project opportunities
Advanced knowledge to tackle the more difficult professional-level exams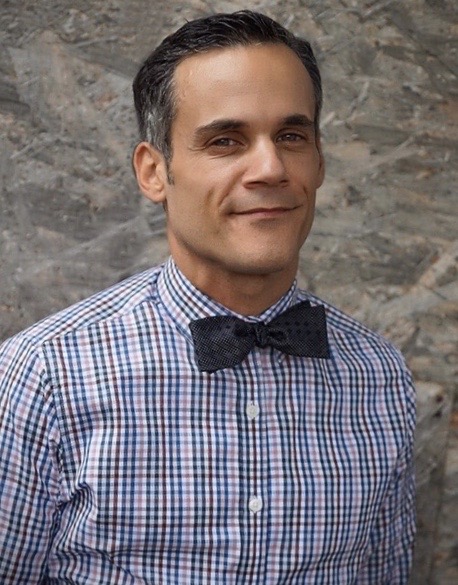 Hi, I'm Antoni Tzavelas
Antoni is an experienced Cloud Architect and Technical Instructor specializing in cloud technologies. Over the past year, Antoni has taught hundreds of students in the classroom and created online courses taken by thousands of students globally.
Antoni loves working with his students to learn the necessary skills to advance their career, and ultimately, their lives. This comes from his passion for learning from being in the technology industry for almost 20 years, implementing and architecting many different Cloud and DevOps solutions.
Antoni's fun time consists of creating online content for social media, building with Lego and running marathons.
Frequently Asked Questions
Is there a subscription?
Yes ... all courses are one-time purchases and include 1-year access to certification course and all updates.
Do the courses have labs?
In my courses, they are marked as DEMO lessons. The course gets you to create GCP accounts at the start. DEMO lessons run largely within the free tier but allow us to do long-running demos and architecture evolutions which aren't possible with traditional lab systems.
Are there any access restrictions?
Certainly not. As long as the certification exists, you will have access to this course and can watch it at any time during your subscription.
What do the courses include?
Theory lessons, DEMO lessons and DEMO Assets (on GitHub). Final practice exams. Visual Learning aids and full professionally made captions.


Is the course complete?
The course is currently in early access. You can enrol now, and get started with your studies. As new lessons are added you will have access to them, and this course becomes complete once all the lessons have been added.